Three distinct colour palettes
Start scrolling to discover
Warm colours for a soothing embrace.
At the base of this warm, yet intense palette of premium furnishing and materials are the burgundy and ruby colours of Rouge Belge, a Belgian red limestone. A piece of this spirited marble is uniquely sourced to resurface in your pavilion only.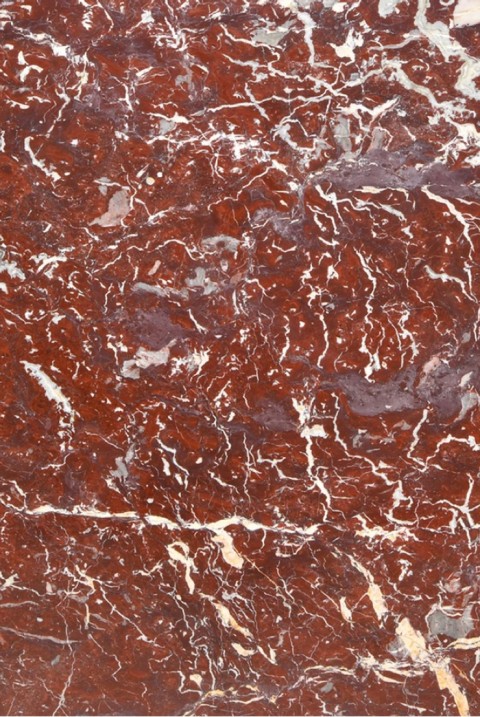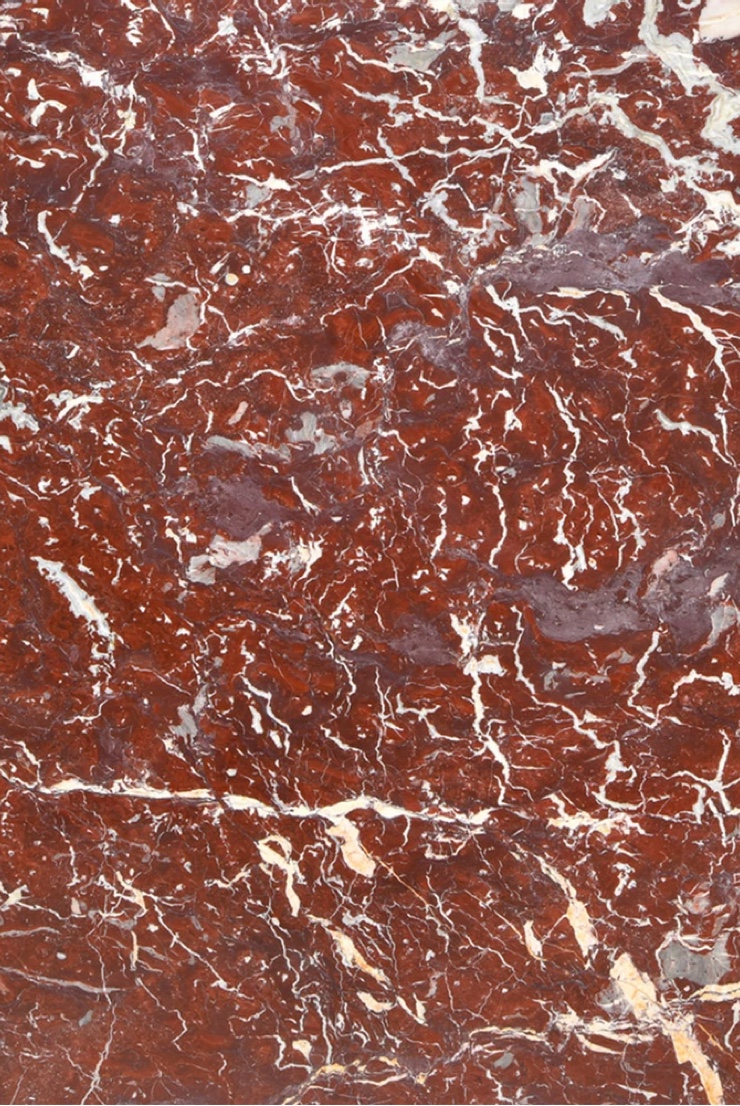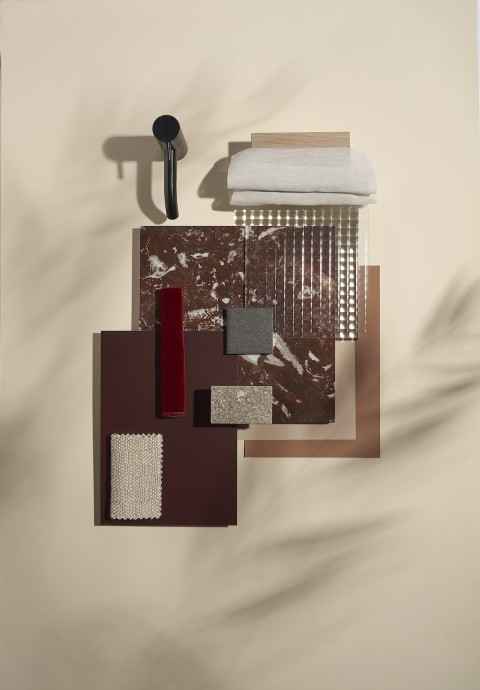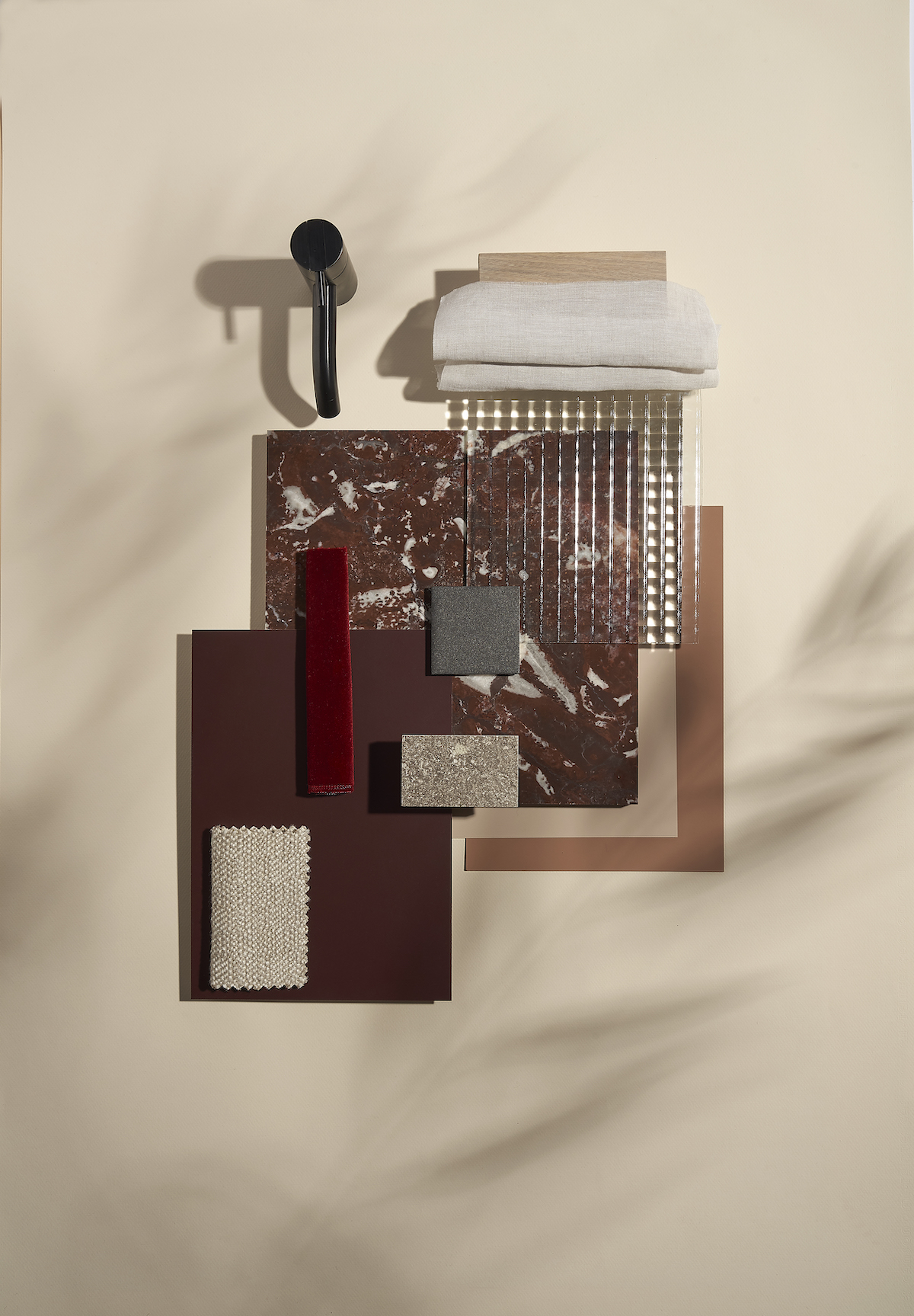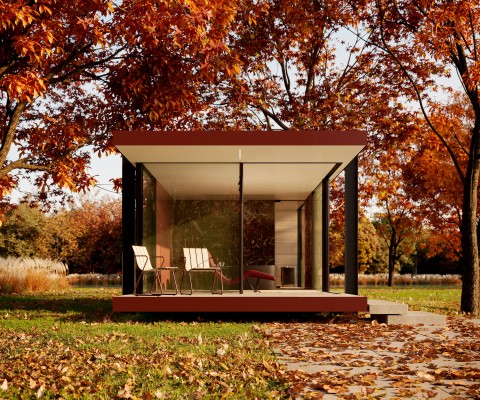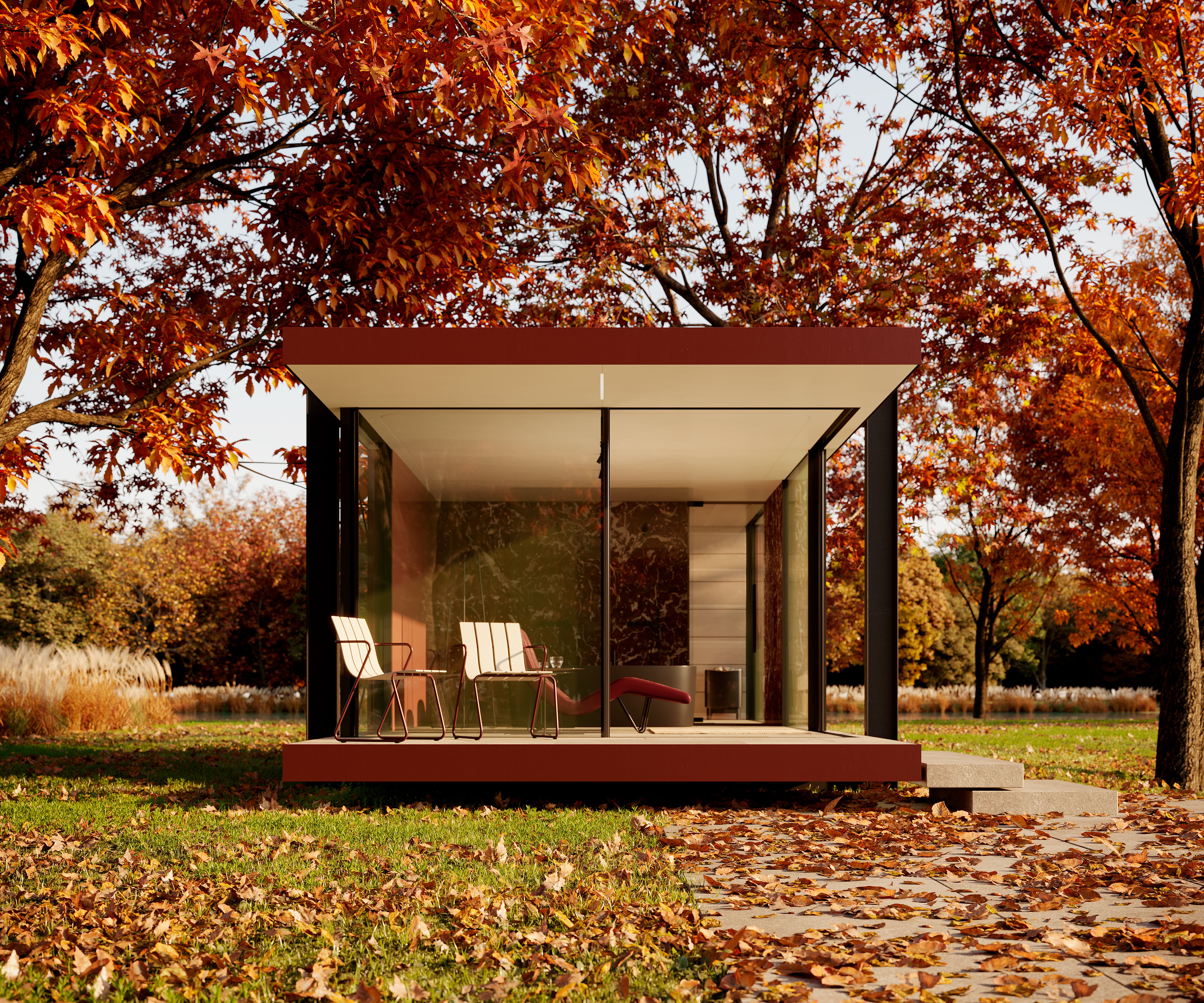 Bring the outside in.
The pavilion arises from your garden as a minimalist steel structure. Vast surfaces of glass allow you to soak up your surroundings. Each ray of sun. Every hill, wave or skyline. It's a minimalist statement in nature. Firmly anchored yet planted with a minimal impact on the existing landscape.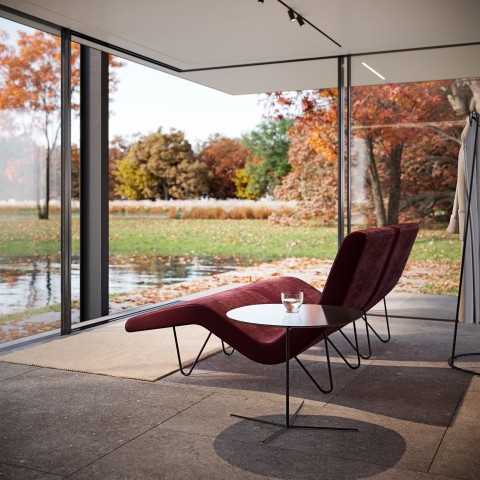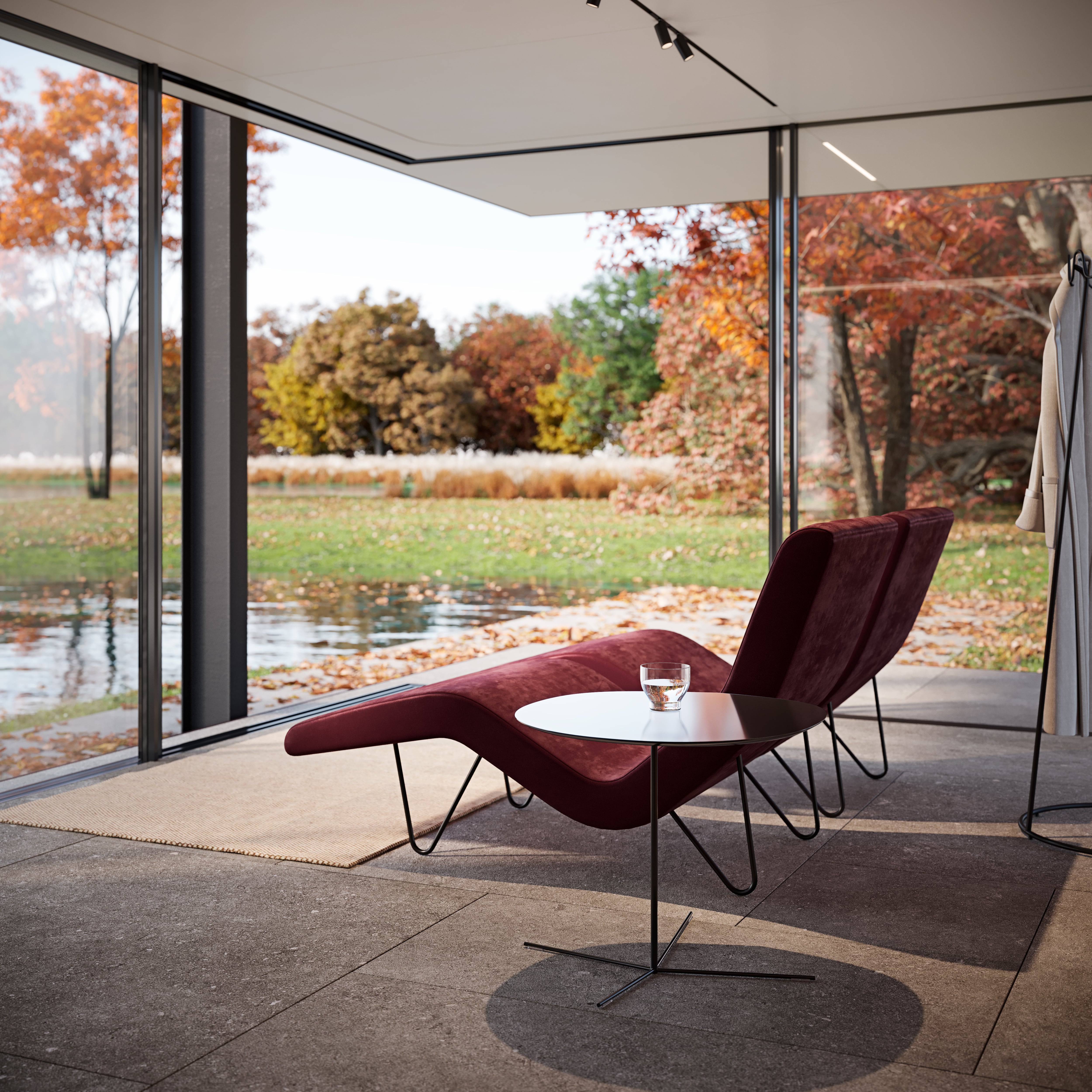 View from the wellness retreat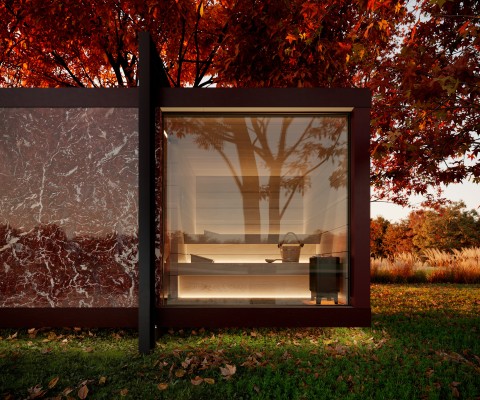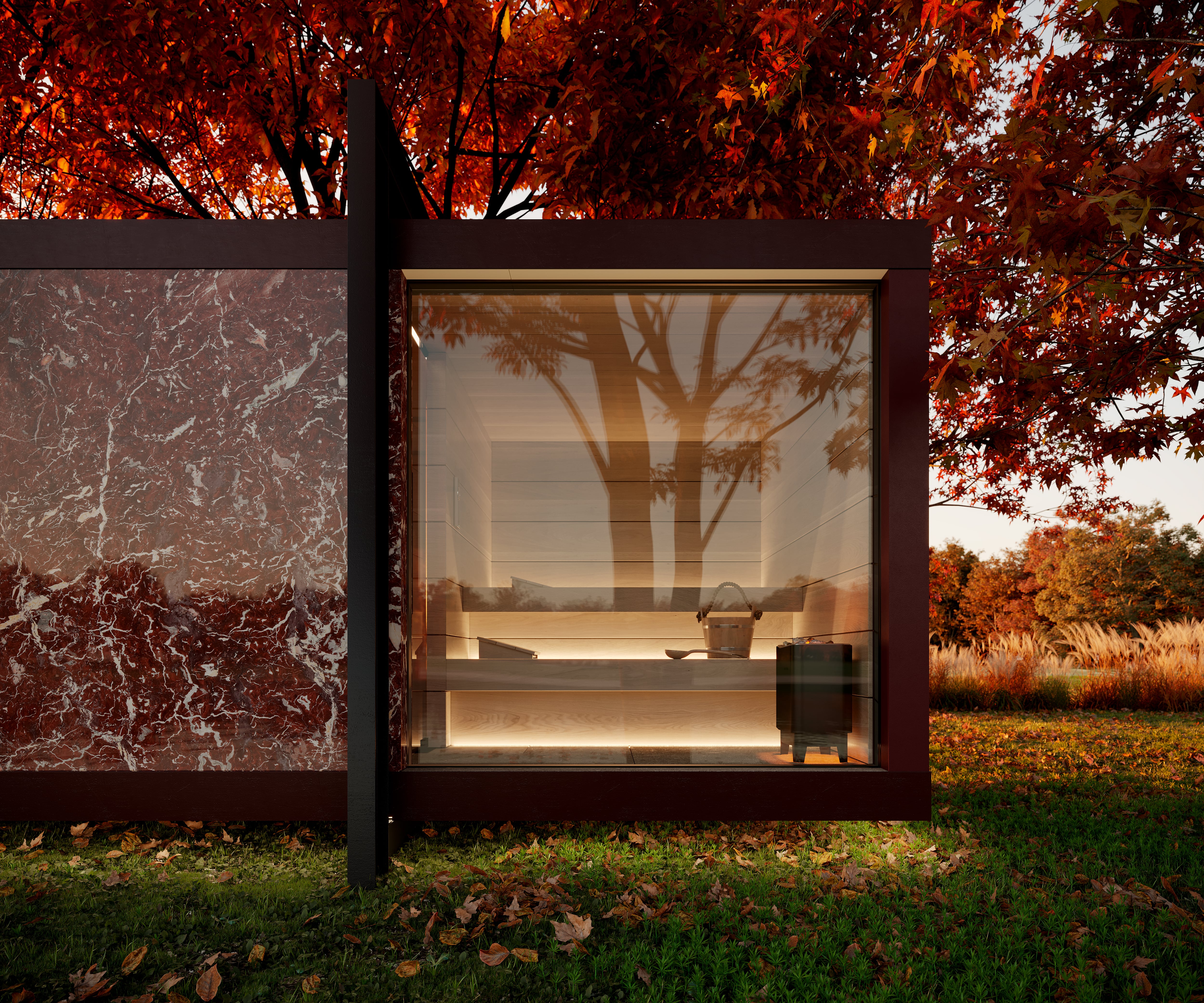 Highly tailored. Swiftly executed.
The fixed, yet modular framework of our pavilion is our starting point. It allows us to sculpt your luxurious hideaway within a short production period. A journey in which we take care of every aspect, from building  permit advice to final execution. Including any challenges along the way. The end result however is an outdoor pavilion uniquely yours. From the overall layout down to the expressive pigments in the marble, it's tailored to you and your every need.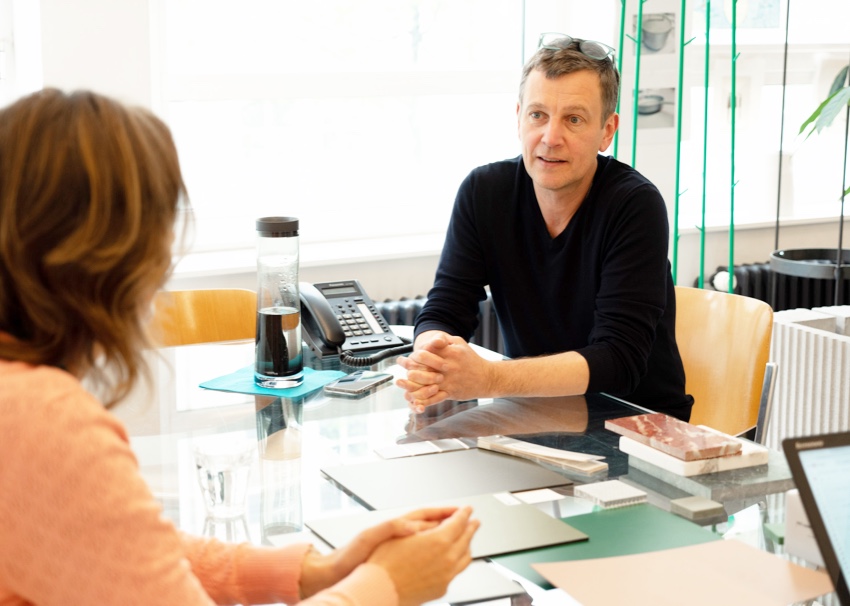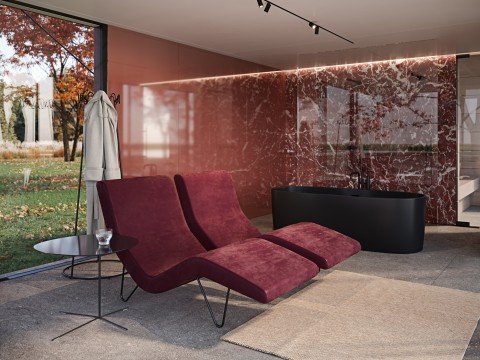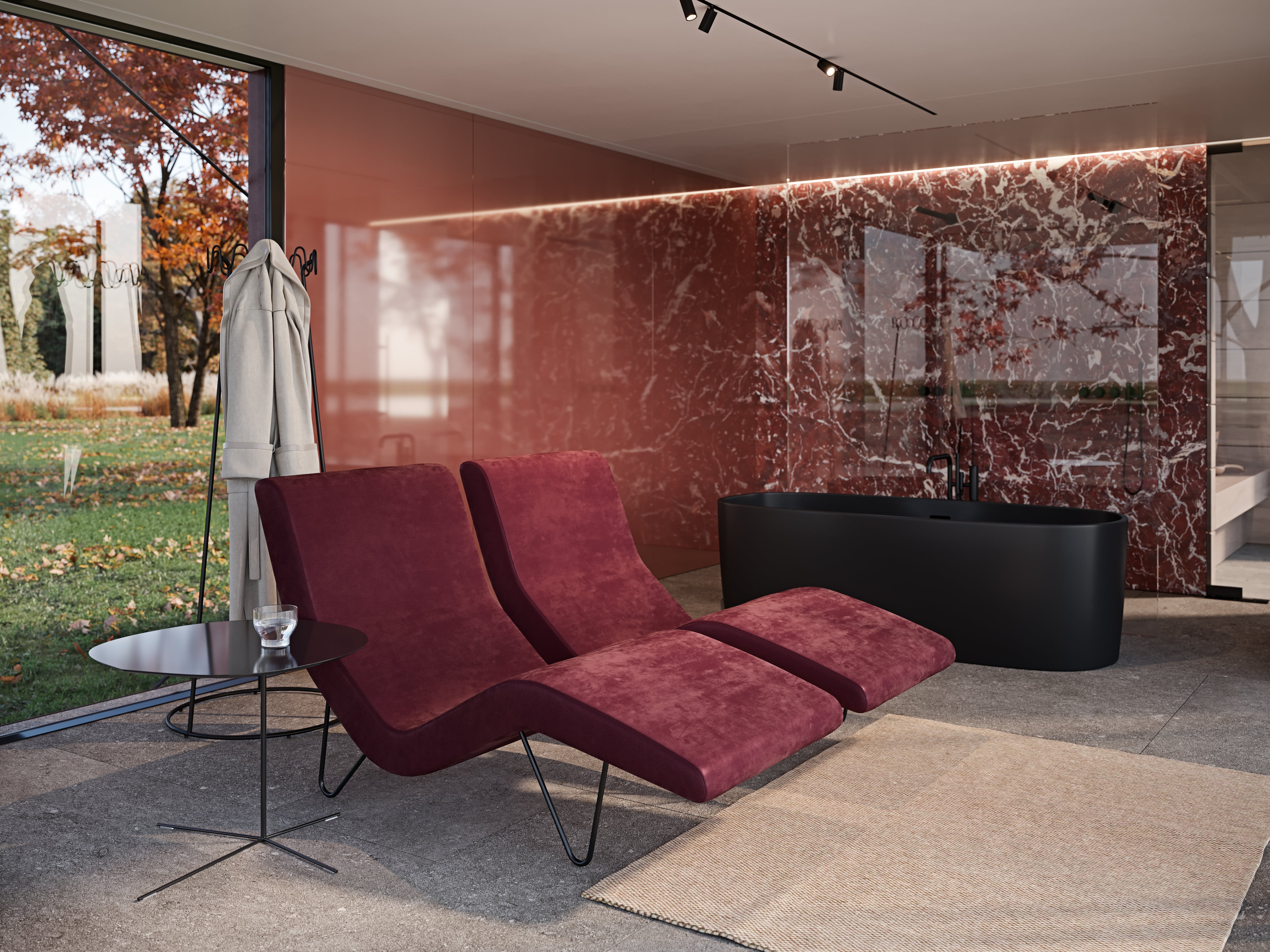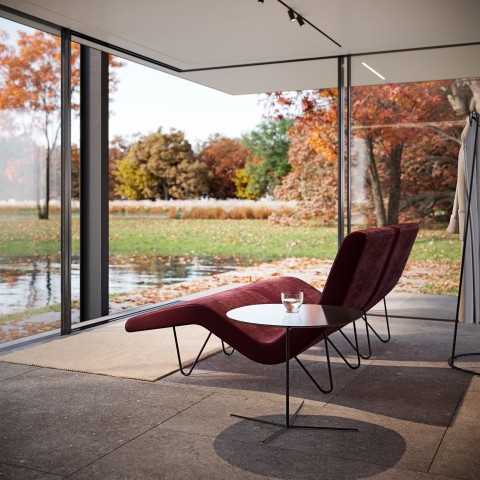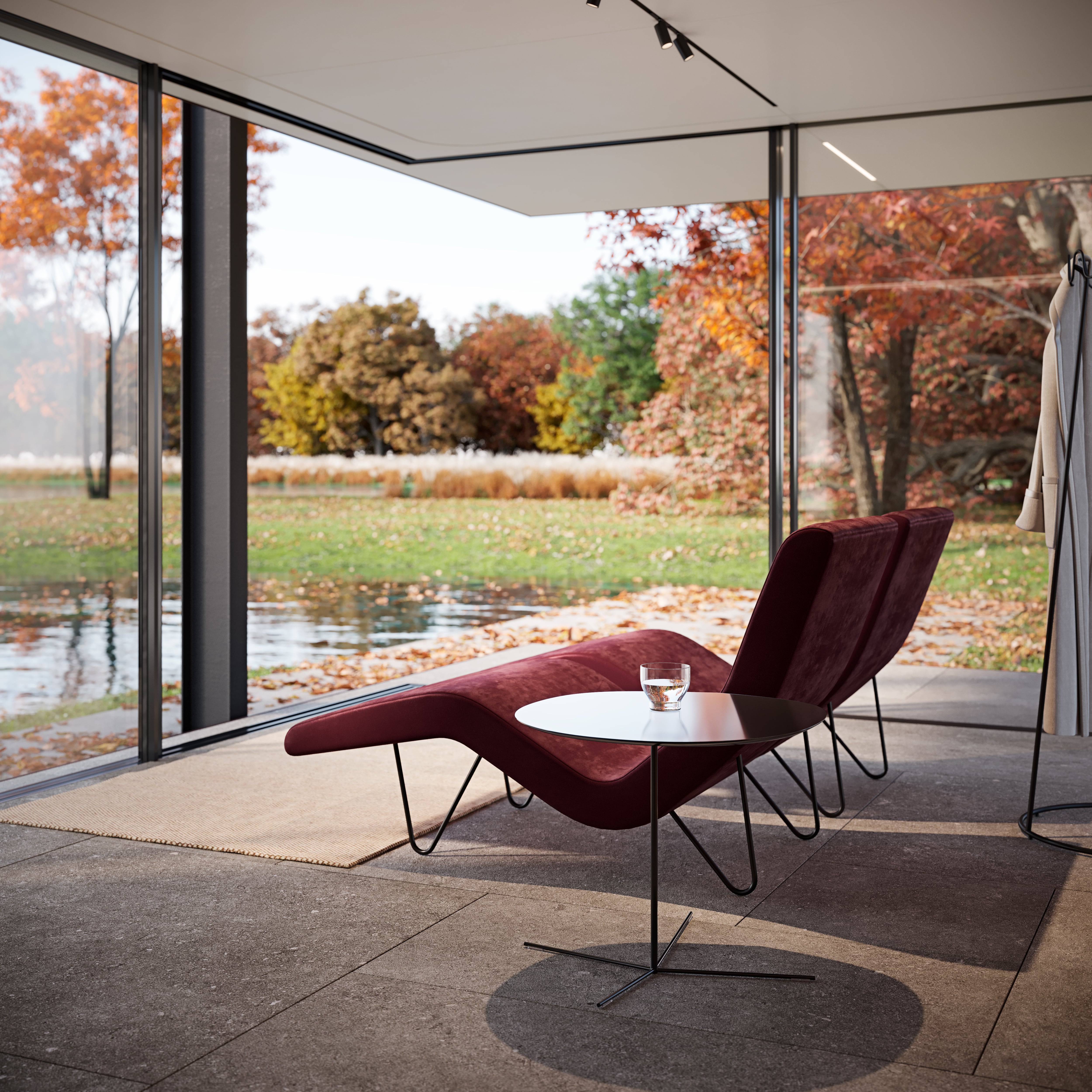 Discover our other colour palettes.